M/S.Yantrik Engineers is an
ISO 9001:2015
CCOE & IBR certified and one of the leading Engineering Company lead by technocrats, with sound experience of more than 21 years.
Designing and manufacturing tanks and vessels needed for storage and transportation of variety of liquids and gases like LPG, PROPANE, PROPYLENE, AMMONIA, LIQUID CARBON DIOXIDE, CHLORINE, HYDROGEN, NITROGEN, OXYGEN, ARGON, SULPHUR DIOXIDE, BUTADINE, ETHYLENE OXIDE AND OTHER GASES.
Pressure Vessel is a closed container designed to hold the gases or liquids at a pressure substantially different from the gauge pressure.
1. 3D PV Lite
2. ANSYS
3. CADEM DESIGN DESKTOP
4. E-TANK
5. PDS
6. PDMS
7. CEASER-1
8. CATIA
9. SOLIDWORKS
10. PRO-E
---
1. ASME SECTION VIII DIVISION 1 & 2
2. PD 5500
3. EN 13458 & EN 19530-2
4. IS 2825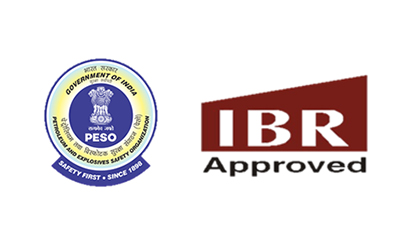 Approvals
1. Petroleum & explosive safety organization (PESO)
2. ISO 9001:2015 certifications
3. Indial boiler regulations
4. Engineer export promotion corporation of india
In House Manufacturing Facility
1. TIG & MIG Welding
2. SMAW Welding
3. PLASMA Cutting
4. SAW Welding
5. Dished Ends Manufacturing. Plate Bending/rolling
6. U Tube Bending
7. CNC Profile Cutting
8. Machine Shop
9. Welding Electrode Preheater
10. Mobile Crane Cap. (12 Ton.-2 Nos.)
11. Overhead Cranes (Eot Cranes) : 5 Ton-2 Nos.,15 Ton-2 No.
12. Air Compressor : (35hp,25 Hp)
13. Power Supply : 150hp
14. Pickling A& Pasivation
15. Sand Blasting & Painting
16. Stress Relieving Facility